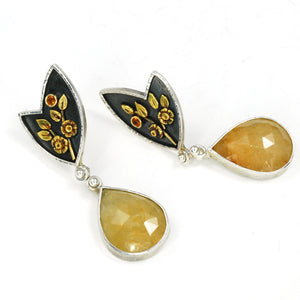 One-of-a-Kind Treasures
Inspired by the garden outside her studio door, artist and goldsmith Vickie Hallmark works in delicate miniature.
She individually sculpts tiny leaves, blossoms, and creatures to nestle into works of wearable art.
Each heirloom is fabricated entirely by hand in sustainably sourced Argentium sterling silver, high karat gold, and glowing gemstones.
See the Process
Gallery of Sold Treasures
Explore a few past creations flown to their forever homes.
Be inspired to collect an available treasure of your own from the shop or contact Vickie for a custom collaboration.
Best of the Past